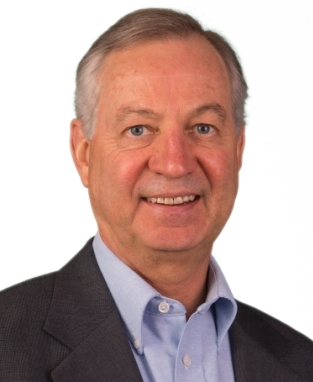 After a successful career as a director at a Fortune 500 company, Andrew Hill intimately understands the challenges of business leaders and their staff. He founded Potentia.works to help others gain unique insights on themselves and others and to reach their potential quickly and effectively.
After managing in diverse businesses settings and changing landscapes, Andrew realized many people limit themselves by not understanding their unique talents and gifts -- and how to apply these traits to reach success. Further, he saw that many teams under-perform due to poor communication, internal biases and conflict. In 2003 he began to apply the power of human performance assessments and how they can transform these limitations and build high functioning work cultures.
Andrew is a Certified Professional Behavioral Analyst (CPBA) and brings cutting-edge assessment tools and leadership guidance to individuals and organizations. He is also certified as a motivators analyst and other powerful business assessments. Applying science-based instruments, he consults and coaches individuals, teams and organizations to optimize talent to reach maximum effectiveness. Since 2003 he has applied behavioral and motivational methods to build highly effective teams, reinvigorate careers and hire the best talent for businesses. In 2020, he gained Master Certification as a Prioritized Leader consultant and offers a five-tiered leadership framework for developing aspiring leaders.
Andrew specializes in accelerating performance by:
Applying the best assessment tools to meet specific needs
Developing leaders to create productive, profitable and healthy organizations
Identifying unique attributes of individuals and teams
Improving interpersonal communications
Leveraging strengths to reach optimum productivity levels
Balancing and realigning skill sets for maximum performance
Andrew blends his years of business management with the intuitive art of leadership coaching – building a bridge between strong management practices and intuitive insights. His training includes:
Certified in Life Purpose Process® – 2001
Certified Professional Behaviorial Analyst (CPBA) – 2003
Certified Emotional Intelligence (EQ) Mentor – 2009
Mediation and Conflict Resolution (Mediate Your Life) – 2012
Certified Professional 12 Driving Forces Analyst (CPDFA) – 2018
TriMetrix HD certified (CPHDA) – 2018
Master Certified as a Prioritized Leader consultant – 2020
Andrew calls the Reno-Tahoe area home where he enjoys cycling, skiing, and hiking in the mountains. He has a passion for seeing his clients grow and transform their limitations into their full potential.
Please contact Andrew at (775) 722-8186 for more information on how these programs can accelerate your success.