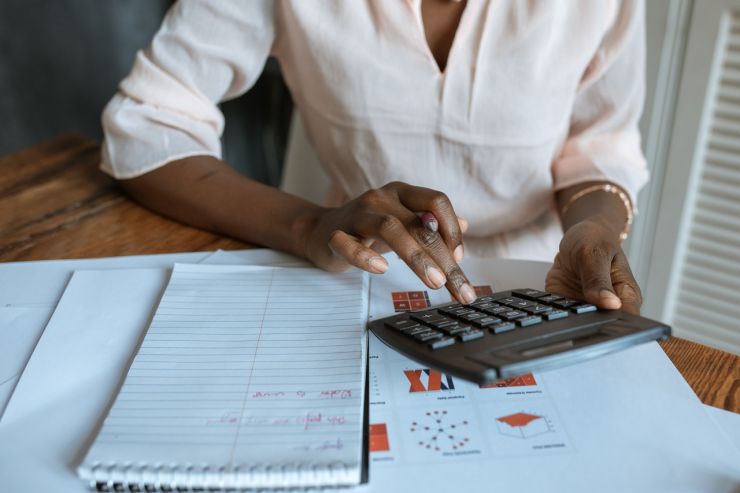 5 Actions To Take This Year as a Small Business Owner
Navigating entrepreneurship or small business ownership can be tricky when you begin, but the more you learn the ropes for your new profession, the more you will enjoy making changes and implementing new practices that will help your business succeed. Potentia.Works invites you to consider the following advice to keep your business thriving and relevant in the coming seasons.
1. Move More of Your Business Online
It's probably no surprise to you that most businesses have an online presence — and yours probably does, too — but if you own a brick-and-mortar business, knowing how to juggle your internet presence with your real-life customer service can be tricky. For example, if you own a small café, take the time to feature items on your site, post your brand's story, and offer specials regularly through social media. Keep track of your customers' preferences through online analytics and data, and utilize online review forms so they can let you know how you're doing.
2. Keep Accurate and Organized Payroll
You'll need to keep detailed payroll records to adhere to state and federal regulations and to pay your employees correctly and on time. Also, accurate payroll records can give you insight into cash flow and how much you can afford to pay employees. If you're a small business with only a few employees, you can utilize a payroll calendar template instead of a software solution. These templates allow you to track wages and calculate state and federal taxes.
3. Update Your Social Media Accounts
Email marketing is still useful, but the majority of your customers turn to social media to keep in touch with your small business. Make sure you have accounts on Twitter, Instagram, and even Snapchat to find potential customers and to connect with those who already like your brand. Targeted and paid ads are important, but organic social media posts that reach customers are just as crucial to bringing in new business.
Digital marketing is a specialization that not every business owner feels comfortable utilizing, but StartupGrind explains that the basics are easy to learn. If you don't have a dedicated staff member to manage your social media accounts, or if you feel like it's grown too big for your daily workload, consider hiring a new staff member or even an intern to take charge of your online presence.
4. Join the Chamber of Commerce
Many facets of owning a small business can seem like a foreign language when you first get started: This is why it's helpful to get advice from other business owners and mentors who have been in business for a long time. A friend or mentor may advise you to join your local chamber of commerce, and while this may seem like an ancient practice in the digital age, Quality Logo Products points out your membership can connect you with perks, discounts, and a network of similarly minded professionals who work in your industry.
5. Use Digital Media and Narrative Storytelling To Build Up Your Brand
Though you may be tempted to write a bare-bones biography and a short history of your business for your website, you may want to consider beefing up your brand's story on your "about" page as well as throughout your site and social media. Using narrative storytelling, as well as media like pictures and video, can give your customers a window into your world.
Using the above tips can help you succeed even when you are first venturing out as a new small business owner. If you remember to increase your online presence and to tie up legal and financial loose ends by choosing the right checking account, you will be ready to take on a new year of business ownership.
Visit Potentia.Works to learn how to utilize your unique talents to gain insights and reach your full potential. Enroll in The Prioritized Leadership program today!