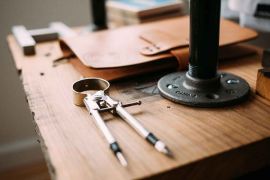 Sep 13, 2016, 2:52 PM
​The usual culprit behind ineffectiveness -- or the inability to accomplish a goal quickly and efficiently -- is resistance. And resistance builds in the face of unresolved conflicts until inertia or something greater sets in.
Mar 15, 2016, 8:19 AM
​Humans are multifaceted beings with many components that can be measured by assessments. What is the value of taking these assessments and what do you do with them? Successful people know themselves, and they are aware of how others see them, so they are more effectively navigating their way to their goals with full support from others...
February 14, 2021

The success of any organization rises and falls on its leadership. We all know too well: "As the leaders go, so goes the company." It's only when leaders invest in the right priorities, while keeping those priorities in the correct order, that true potential can be reached. The Prioritized Leader Suite is a customizable, scalable, and practical means for developing rising leaders.

February 02, 2021

I'm honored to be selected as a Preferred Partner of the Year with Turnkey Coaching and Development Solutions. It's flattering to be among such an accomplished set of professional leadership consultants and coaches across our continent.